Reading at Wellington
Reading at Wellington: A Reading-Rich School
At Wellington, we believe in the importance of reading – for both purpose and pleasure. We as a whole staff body dedicate ourselves to encouraging and modelling the enjoyment of reading as 'Reading Leaders' whilst also teaching pupils the subject-specific disciplinary skills required to read effectively in each subject. Regular reading is tantamount to academic success, pupils' wellbeing, and their ability to communicate confidently within the School Community. Research points to the clear value of regular reading: the Educational Endowment Foundation suggests reading can add four months progress to pupils' performance, likewise it is suggested that pupils' vocabulary can grow 26% larger as a consequence of regular reading activity.

The LRC
A wide variety of texts are abundantly available in School, from fiction to non-fiction, novels to audio books, magazines to periodicals, and much more. The LRC, the School's Learning Resource Centre, is our hub that is at the centre of our reading community and reading-rich curriculum and pupils can borrow and a range of texts to support their reading development. All departments communicate with the LRC as to their curriculum needs to ensure pupils can read for meaning and for enjoyment in their subject areas.
The LRC is open from 8am to 4pm every day to allow pupils to access a wealth of reading materials and resources, as well as the opportunity to get support with homework and additional study. It facilitates pupils' book borrowing through the AccessIt platform, hosts Year 7 LRC lessons, computer study, and guided reading interventions, as well as being a safe, friendly space for pupils to engage in a number of activities. Our LRC Manager, Ms Gilbert, teaching assistants, Sixth Form helpers, and librarians are on hand too to support your child.
Every term we reward pupils from each year group with an LRC Legend prize and certificate for borrowing the most books!
Guided Reading support also takes place in our LRC: here's what some of our pupils involved had to say!
" I have gained confidence in reading and enjoyed reading the book together"
" It has given me the confidence to volunteer to read in class, which I never used to do "
" I have come across new words in reading group so it's easy to say them in class because I know them already"
"I like reading stories that I can relate to"
"Horror is my favourite genre as I like the feeling of being creeped out!"
" I like a page turner – getting to know the characters and following them to the end of the book"
KS3 LRC Lessons
One lesson per fortnight is dedicated by the English department to Reading for Pleasure and Meaning in the LRC. This allow pupils time to read, gain and offer reading recommendations, and develop their vocabulary readily. These lessons are delivered by pupils' English teacher and the LRC Manager, Mrs Gilbert.
Year 7 pupils will record their reading in their own branded Reading Journals and continue this throughout KS3.
Disciplinary Literacy
Each subject requires its own disciplinary reading skills to read for meaning. Here are some of the main skills for our Curriculum at Wellington:
Reading Lists and Newsletters
Penguin 'Lit in Colour' Reading List
KS3 and 4 Reading Newsletter – Summer 2023
PiXL KS3 and 4 Reading Newsletter – April 2023
PiXL KS3 and 4 Reading Newsletter – Feb 2023
PiXL KS3 and 4 Reading Newsletter – Jan 2023
PiXL KS3 and 4 Reading Newsletter – Nov 2022
PiXL KS3 and 4 Reading Newsletter – Sept 2022
PiXL KS3 and 4 Reading Newsletter – Summer 2022
PiXL Reading Newsletter May 2022
PiXL Reading Newsletter March 2022
PiXL Reading Newsletter January 2022
PiXL Y6-Y7 Reading Transition Newsletter Summer 2021
https://wordsforlife.org.uk/zone-in/reading/
The School also supports links to local libraries and if pupils become members of their local library, they can access audiobooks and ebooks to use via the Borrow Box App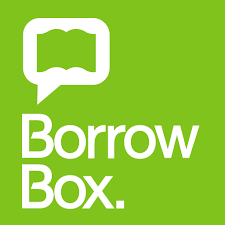 How to Use Borrow Box: https://www.youtube.com/watch?v=TWNKy-R7aGY
Our nearest local libraries are:
Timperley: https://www.trafford.gov.uk/residents/leisure-and-lifestyle/libraries/libraries-in-trafford/timperley-library.aspx
Altrincham: https://www.trafford.gov.uk/residents/leisure-and-lifestyle/libraries/libraries-in-trafford/altrincham-library.aspx
Hale: https://www.trafford.gov.uk/residents/leisure-and-lifestyle/libraries/libraries-in-trafford/hale-library.aspx
Please note also that Waterstones in Altrincham have a monthly Book Club on a Thursday night for children
Dyslexia-friendly Texts and Texts for Younger Reluctant Readers
https://www.badgerlearning.co.uk/struggling-and-reluctant-reader-books.html
https://www.barringtonstoke.co.uk/dyslexic-reluctant-readers/
Access It
Students can access the online app for the new library management system AccessIt by following this link:
https://uk.accessit.online/wll21/#!dashboard
Each subject has its own "dashboard" where you will find links to useful websites, You Tube videos, revision resources, reading lists and podcasts. Students can also peruse the library catalogue, renew their books, write reviews and find suggestions for further reading.
Access It Tour: https://www.youtube.com/watch?v=WT7qS-jwAiA
Wider Reading Culture
Every year at Wellington we host numerous events and extra-curricular opportunities for our readers. Recently, we had an author visit from Sathnam Sanghera and the opportunity to interview him for BBC's Newsround; likewise, we also participated in the BBC's Share Your Story initiative as part of their 100-year anniversary.
Every year we celebrate key dates on the Literary calendar from World Book Day, to National Storytelling Week, to National Poetry Day as well as linking reading to other significant global occasions.
Book Clubs are organised for all Key Stages by the English department on a weekly basis by Mr Ahern and Mrs McDonnell also.
Literary Events: https://literacytrust.org.uk/resources/literacy-teaching-calendar/
Parents and Carers
Adult Reading Recommendations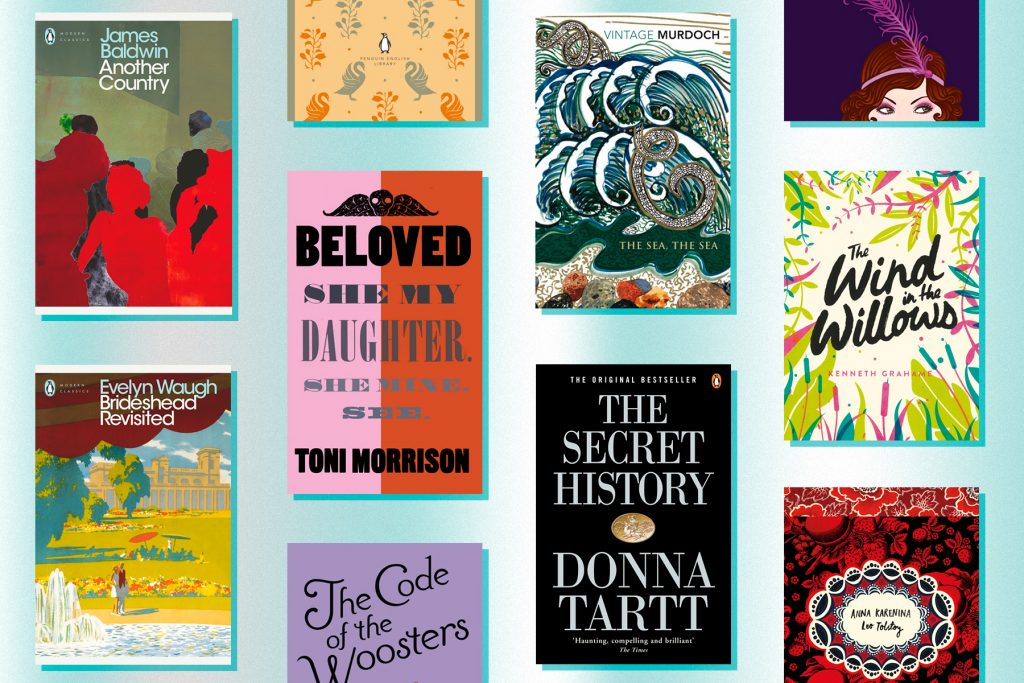 Fiction: https://www.waterstones.com/category/fiction
Non-Fiction: https://www.waterstones.com/non-fiction-books
The Booker Prize: https://thebookerprizes.com/
Richard and Judy Book Club: https://www.richardandjudy.co.uk/
Popular Book Club Titles: https://bookclubs.com/books
100 Must Read Classics: https://www.penguin.co.uk/articles/2022/05/100-must-read-classic-books
How to Support Your Child's Reading At Home
If you would like further support and guidance on strategies to support your child's reading at home, then please watch our short video here which will hopefully offer you plenty of ideas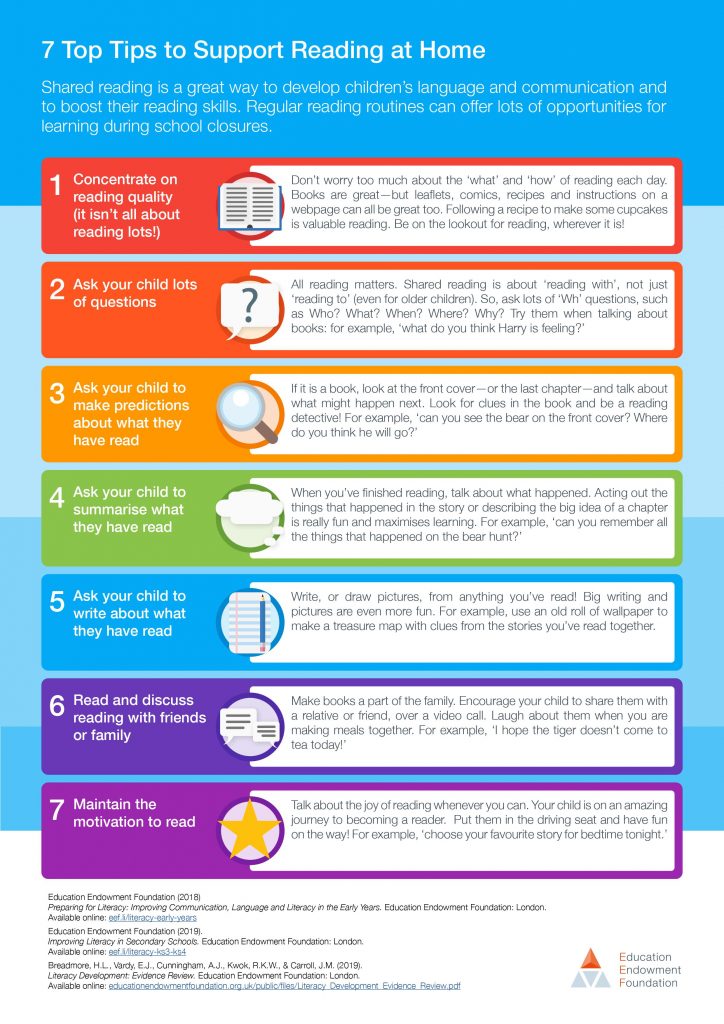 Further Reading
Department for Education Guidance: A Guide to Supporting Reading for Parents of Secondary School Pupils
Parental-Literacy-Support-Booklet
EEF Guidance, Supporting Reading At Home
School Policies
Contact Us
Should you require any further information, feel free to contact us via admin@wellington.trafford.sch.uk and one of our Reading Team will get back to you
Whole-School Reading Senior Leadership Lead: Miss Z. Hitchens, Assistant Headteacher
LRC Manager, Ms E. Gilbert
Interventions Co-Ordinator, Mrs D. Soldiew